Pimlico is an area of Central London in the City of Westminster, built as a southern extension to neighbouring Belgravia. Pimlico is demarcated to the north by Victoria Station, the River Thames to the south, Vauxhall Bridge Road to the east and the former Grosvenor Canal to the west.
Victoria Station, also known as London Victoria, is a Central London railway terminus and connected London Underground station in Victoria, in the City of Westminster, managed by Network Rail. Named after the nearby Victoria Street, the central line station is a terminus of the Brighton Main Line to Gatwick Airport and Brighton and the Chatham Main Line to Ramsgate and Dover via Chatham. 
The Underground station is on the Circle and District lines between Sloane Square and St James's Park, and the Victoria line between Pimlico and Green Park. The area around the station is an important interchange for other forms of transport: a local bus station is in the forecourt and Victoria Coach Station is nearby.
History of Pimlico
The origin of Pimlico's name is unknown; it has been suggested that it is that of a local drink, the recipe of which has been lost. The name's first recorded use was in 1626 when it referred to a group of mean cottages called Neat Houses around Ranelagh Gardens.
When the nearby Buckingham House had been sold to George III the low-lying land of Pimlico had been little developed apart from a brewery which was to become Watney's Stag Brewery. So it remained until the middle of the 1830s when Thomas Cubitt obtained leases from the Grosvenor Estate, into whose hands much of the land had passed, and began to build here in the same style as he had done in Belgravia, though in a less grand way.
By the 1890s Pimlico had declined to such an extent that the sociologist Charles Booth could describe it as being perhaps the most deplorable middle-class neighbourhood in London.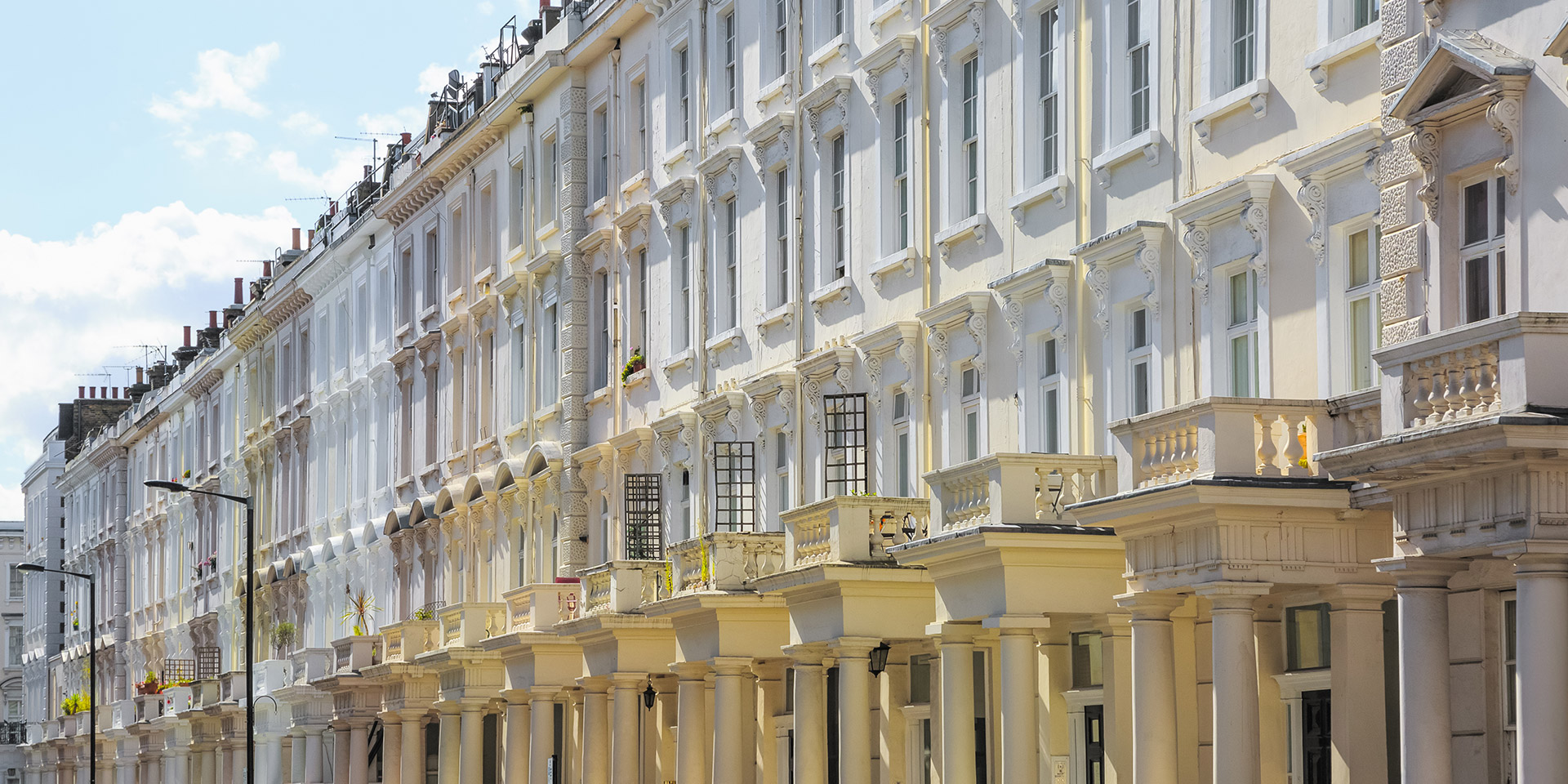 The Best of Pimlico – Dine
Pimlico may not be the first place you think of when it comes to dining out, but it's actually home to some of the best restaurants in the city. One of the most accessible Michelin-starred restaurants can be found here, along with a wide variety of other dining options. Whether you're looking for a quick business lunch or a leisurely weekend meal, there's something for everyone in Pimlico. 
And if you're looking to celebrate a special occasion, you'll be spoilt for choice – there are plenty of restaurants here that will make your event extra special. So next time you're looking for a great meal, don't overlook Pimlico – you might just be surprised at what you find.
Andrew Wong 
Located in the heart of Pimlico, Andrew Wong's Michelin-starred restaurant is the perfect place to enjoy outstanding Chinese cuisine. The restaurant offers an extensive menu of dim sum and other Chinese dishes, all of which are prepared with the utmost care and attention to detail. The dim sum is particularly noteworthy, and the reasonably priced menu makes it a great option for lunchtime diners. The Taste of China menu is an excellent way to experience the best of what the restaurant has to offer, and it is clear that Wong's two Michelin stars are well deserved. 
Website: https://www.awong.co.uk/
Lorne Restaurant
The bright and airy interiors of this Wilton Road restaurant make every day feel like spring, no matter the season. Its ever-changing repertoire of British and European recipes delights the palate as much as the eye and, importantly, caters to everyone that takes a seat at the table. 
Whether you're a local looking for a comfortable place to enjoy a quick meal or a tourist searching for an authentic taste of Pimlico, this restaurant is sure to please. The menu features classic dishes with a modern twist, making it the perfect place to enjoy a meal with family and friends. So next time you're in Pimlico, be sure to drop by and see what's cooking at this one-of-a-kind eatery. You won't be disappointed.
Website: https://www.lornerestaurant.co.uk/
Tozi Restaurant
If you're looking for a little slice of Italy in the middle of Pimlico, this is the spot for you. The wine list is all-Italian, and the drinks menu is almost entirely composed of Italian spirits and liqueurs. You won't find a better Negroni in the city, and the casks of house Amaro are too tempting to resist. The only non-Italian item on the menu is the house red wine, which is a refreshing change of pace from the usual suspects. Whether you're looking for a post-work drink or a cocktail night out, this spot will definitely hit the spot.
Website: https://www.tozirestaurant.co.uk/
The Best of Pimlico – Gallery
If you're looking for a cultured weekend away, Pimlico is the perfect place to go. The area is home to world-class galleries and theatres, so you'll never be short of things to see and do. And if you're looking for something a bit different, there's also a vibrant grassroots music scene to explore. Whether you're a classical music fan or you prefer something more contemporary, you're sure to find something to suit your taste. So why not give Pimlico a try? You might just be surprised by what this lively area has to offer.
Tate Britain
Few art galleries are as well-known as Tate Britain. Located on the outskirts of Pimlico, this world-famous gallery offers an ever-changing calendar of talks, exhibits and events. Whether you're a seasoned art lover or someone who's just getting started, there's always something new to see at Tate Britain. Best of all, most exhibits are free to view. And if you need a break from all the art appreciation, the gallery also has a gift shop and café – perfect for while away a whole Sunday.
Website: https://www.tate.org.uk/visit/tate-britain
Pimlico Musical Foundation
The Pimlico Musical Foundation has been bringing music to the area's children for over a decade. Every year, the foundation hosts a variety of musical events, from ticketed concerts and sing-alongs to free community chorus and choir performances. 
These events take place at St Gabriel's Church in Warwick Square, but residents don't have to be members of the choir or chorus to enjoy them. Everyone is welcome to come and experience the joy of music. The foundation also offers musical education programs for children of all ages, so they can learn to appreciate and create their own music. With the foundation's help, a pimlico is truly a place where the love of music thrives.
Website: https://pimlicomusicalfoundation.org.uk/
The Best of Pimlico – Luxury Experience
If you're looking for things to do in Pimlico, prepare for a slightly slower pace of life. Weekends spent browsing vintage crafts, luxury barbershops and planning picnics leave all your energy spare for mid-week chess tournaments. 
Pimlico is home to a number of charming independent businesses, so you can be sure to find something to suit your taste. And with its central London location, you can easily pop into town for a spot of shopping or sightseeing. So why not give Pimlico a try? You might just find that it's the perfect place to relax and unwind.
Pimlico Chess Club
The Churchill Gardens Community Hall in Pimlico has been holding chess tournaments for over a decade. A small but dedicated group of local members have established teams that compete across London and hold a summer tournament. 
The Churchill Gardens chess community is a great way to meet people from all walks of life and become part of the Pimlico community. The tournaments are open to anyone, regardless of age or skill level, and are a great way to spend an afternoon. So whether you're a seasoned pro or just looking for a fun way to meet new people, be sure to check out the Churchill Gardens Community Chess Tournament.
Pimlico Cave Art Gallery
Tucked away in a corner of Pimlico, Cave is a quirky little spot that provides a space for independent artists to create, exhibit and sell their works. Events include drawing classes, embroidery workshops and craft markets, and the on-site pop-up food space is a handy spot to grab a bite to eat after browsing too. With its creative atmosphere and friendly vibe, Cave is well worth seeking out for anyone interested in the arts.
Website: https://www.cavepimlico.co.uk/


Pall Mall Barbers
Pall Mall Barbers in Pimlico is one of the best barber shops in London, having grown into an international barber with barber shops across London. Pall Mall Barbers in Pimlico provides the best mix of traditional barber services for the modern man. Pall Mall Barbers is one of the oldest and most respected barbering brands in the world.
We have set the benchmark for the style-conscious gentleman, giving the perfect grooming treatment to any gent who walks through our doors. We are empowering and developing every gentleman's distinct style with over 500 years of combined experience in the industry and we know exactly how to make your first impressions count.
One of the first things that people notice when they meet you is your hairstyle. Make sure you leave a great first impression!
Our Pimlico barbers services include the sharpest men's haircuts, finest wet shaves, and beard trims, using our very own award-winning barber products range, it's an experience that seamlessly blends our history with excellent services very best barbers near Pimlico London.
One of the first things that people notice when they meet you is your hairstyle. Make sure you leave a great first impression! With our impeccable barber services, we support men in their ambitions and comprehensively serve men's lifestyle needs.
Every barber service starts with an in-depth consultation which helps your barber deliver the perfect barber service, so you can look and feel fantastic and make the right impression, every time.
Not sure what you want? Why not have a chat with our barbers to see what would best style to suit your face shape and personality? You can get a full service that includes a consultation with our professional barbers to make sure you get the right look every time.

Our Pimlico Barbers
Our team of talented Pimlico barbers can offer grooming advice as well as classic and, modern gents haircuts and all manner of barber services from luxury wet shaves to beard trimming and beard styling. Providing the best haircuts in London, along with that great barber banter.
Our Pimlico barbers are known in the industry as one of the best barbers in London – we have trained our Pimlico barbers from all over the world. Some of our barbers have been featured on TV and media across the press, and we've won lots of awards for our service and skills as barbers, most recently Best Male Grooming Salon at the Salon Business Awards. We're determined to keep up that momentum and deliver the high-quality barbering service that our clients deserve and demand.
We like to consider ourselves as consultants as well as master Pimlico barbers. Our team of Pimlico barbers is on hand to advise and guide you toward healthier hair and a style you are truly happy with. It is important that both you and your master barber have a clear image of what the end result should resemble – before any scissors or blades are picked up for any purpose.
At our esteemed Pimlico barbers, we love imparting our wisdom to you so that you can maintain your hairstyle at home, with the help of our premium product range which the barber will assort, explain and pluck out for you.


Men's Hair Styling Products
If you're a man with short, medium or long hair looking for a new styling product to help control your locks, this is the perfect bundle for you. Whether you want a natural look, a wet look or something in between these products will provide that desired style without making it too stiff.
High Hold Styling Bundle – Hair Styling Products is great for guys who are looking for something with a long-lasting hold without the stickiness or residue left behind like most other products on the market. These products will leave you feeling refreshed and ready to take on anything!

Texture Enhancer – 100ml
Texture Enhancer is a real lifesaver! You put it in and five minutes later you're done with all those pesky messy pieces that always seemed to sneak their way into every photo or video no matter how hard we tried. A few swipes on our favourite brush (which also works as an elastic) will give us everything from natural waves/curls to straight-up styles without any effort whatsoever…and most importantly: They'll stay fresh-looking until wash day because of its matt finish formula.
Directions: Apply a small amount to dried hair to be able to shape and reshape.

Workable Paste – 100ml
Workable Paste is a styling product that can be used on wet or dry hair and in any environment. It works to create different shapes and styles with a little touch of shine, making it perfect for both home use and when you're travelling.
Directions: Apply a small amount to wet or dry hair and work from the root to the tip, shaping into the desired style.

Pliable Clay – 100ml
Pliable clay is a versatile styling product that can be used to create textured looks and offers the user an option of long-term wear. It creates styles that are easily reworked throughout their day by adding volume or texture in just one application! For those looking for something with more durability than water-based products, Pliable Clays provide superior hold without being too severe on delicate strands.
When washing out at any time desired – no shampooing is required. Perfect as always when enhancing your natural beauty through creative hairstyling. With its dry, matte finish and ability to be easily washed away at any time — pliable clay is an essential styling tool for adding texture or volume.
Directions: Rub a small amount of the styling product between the fingers and work from root to tip for a strong, matte hold with added texture.

The High Hold Styling Bundle – Hair Styling Products is great for men who are looking for something with a long-lasting hold without the stickiness or residue left behind like most other products on the market. These products will leave you feeling refreshed and ready to take on anything! Shop Now!
Pall Mall Barbers Westminster – Pimlico Location
Pall Mall Barbers Westminster Address: 11 Palmer St, Westminster, London SW1H 0AD
Pall Mall Barbers Westminster store is located right next to St James's Park station and a short walk from the nearby Westminster, Green Park, and Victoria tube stations. Located at 11 Palmer Street right next to the entrance of St James's Park tube station on the circle/district line.
Nearest Tube Stations
Nearest Train Stations
Book an appointment with our awesome team of Victoria Barber, this can be done via our Website Booking System or by using the Free PMB app (available on iOS and Android). Alternatively, call the shop and speak to one of our friendly team members, who will be delighted to make a booking for you.
If you're searching for? Barber | Barbers | Barbershop | Barber Shop | Best Barbers in London | Barber Shop in London | Barbers London | Barber Near Me | Barbers Near Me | Barbers of London | Barber Victoria | Victoria Barbers | Barber Victoria London | Men's Barber Victoria | Victoria Barber | Barbers Westminster | Barbers Pimlico | Oxford Street Barbers | Oxford Street Barber | Mens Haircut | Barber Shop Near Me | Beard trim | Best Beard Trims | London Barbers | Best Barbers Near Me | Mens Haircut Near Me | Beard | Male Grooming– You're in the right place…..
Westminster
11 Palmer Street
Westminster,
London
SW1H 0AD
United Kingdom (UK)
Phone:

+44 (0) 203 267 0001